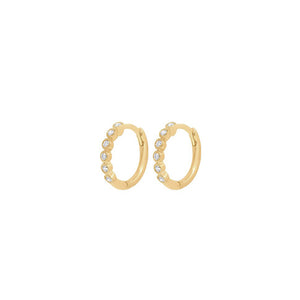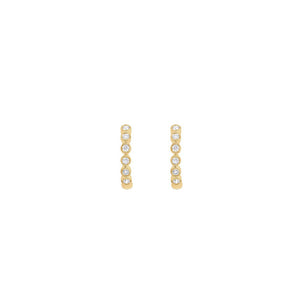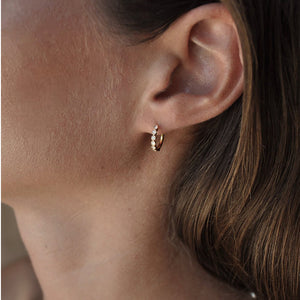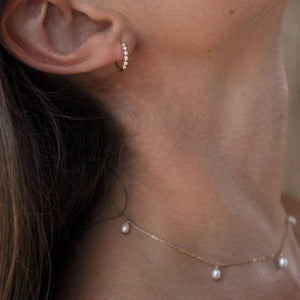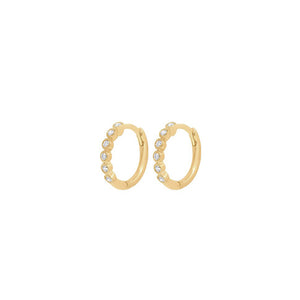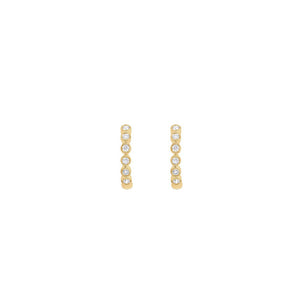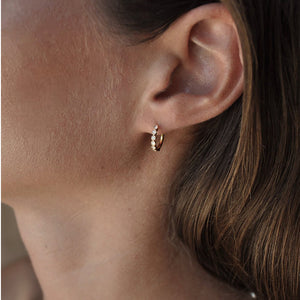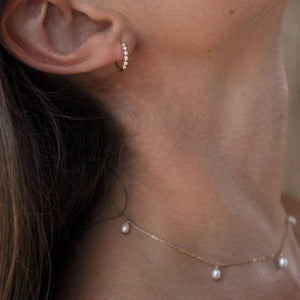 On Sale
Florence
RESERVE YOUR FLORENCE EARRINGS TODAY AND RECEIVE IT WHEN IT'S BACK IN STOCK ON NOVEMBER 15TH. Our shop is moving and we're getting ready for some very exciting new product launches! 
The Florence earrings feature six bezel set diamonds on a petite 14K hoop. An everyday earring that brings a slight twinkle to your look.
DETAILS:
NAMESAKE: Known as the "Lady with the Lamp," Florence Nightingale forever changed the world of nursing. Born into a wealthy family, she defied the expectations of the time and pursued what she saw as her God-given calling of nursing. During the Crimean War, she and a team of nurses improved the unsanitary conditions at a British base hospital, greatly reducing the death count. Her writings sparked worldwide healthcare reform, and in 1860 she established St. Thomas' Hospital and the Nightingale Training School for Nurses.